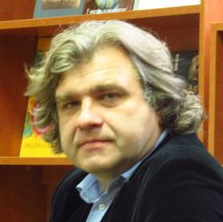 PhD (biophysics – since 1990). Have been holding position of Head of Lviv Regional In-Service Teacher Training Institute. Roman is an expert of number of international projects on Education Policy, which were implemented under IRF/ UNDP/ WB/ WBI/ European Commission/ Ministry of Education and Science. He is Ukrainian coordinator of the Polish-Ukrainian Project "School Academy of Entrepreneurship" funded by the Ministry of Foreign Affairs of Poland program "Polish Aid" (since 2012).
Areas of interests: education policy analysis, project design and implementation, professional development of educators.
Roman is co-author of several text-books on Education Policy, School self-evaluation, Life Long Learning.